Hello, my name is Christian Scheb, I'm a developer from Berlin/Germany, where I do all kinds of web stuff. Primarly I'm programming in PHP, but I'm open to any kind of programming language or web technology as long as it can do the job. When creating PHP applications I'm mostly working with the Symfony framework or its components. This blog will be about my experience with new technologies and the lessons learned, so people like you can benefit from it.
Some more information about me
I started programming quite late, in 2000, when I finally got permanent access to the internet. At that time I played a game called GTA2 (before the GTA series became super-famous) and I started creating modifications for it – like a new map. To get this done I had to script events, character behaviour and the missions the player had to do. It was done in a scripting language although I had no clue about (good) programming. My code was crap, but it was fun to try something new. Those were my first steps into programming.
By that time I got more and more involved into the web and I was fascinated by it's possibilities. So I wanted to figure out how all those things are working and therefore I started creating websites for me and my friends. At first it was just plain simple HTML, but soon I discovered that there was even more. So I made my first steps into PHP. Suddenly I was able to create websites with dynamic content which made life more easy. And then I discovered databases, which enabled me to write an admin panel to save content into a database and a dynamic website to display it. Practice makes perfect and over time I got better and better.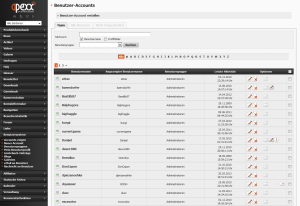 Many things happened until then. I've released PHP scripts to the public, I've created my own commercial CMS, I've founded my own company and worked as a freelancer for several years, I've finished my university studies (computer science, of course) and I've moved to Berlin to become part of a startup.
Life won't get boring and therefore I will continue developing my professions, so I can share my experience.
---
When not programming, I love cooking excessive masses of food and besides this I'm a great fan of whisky (mostly the Scottish ones).